February 28, 2020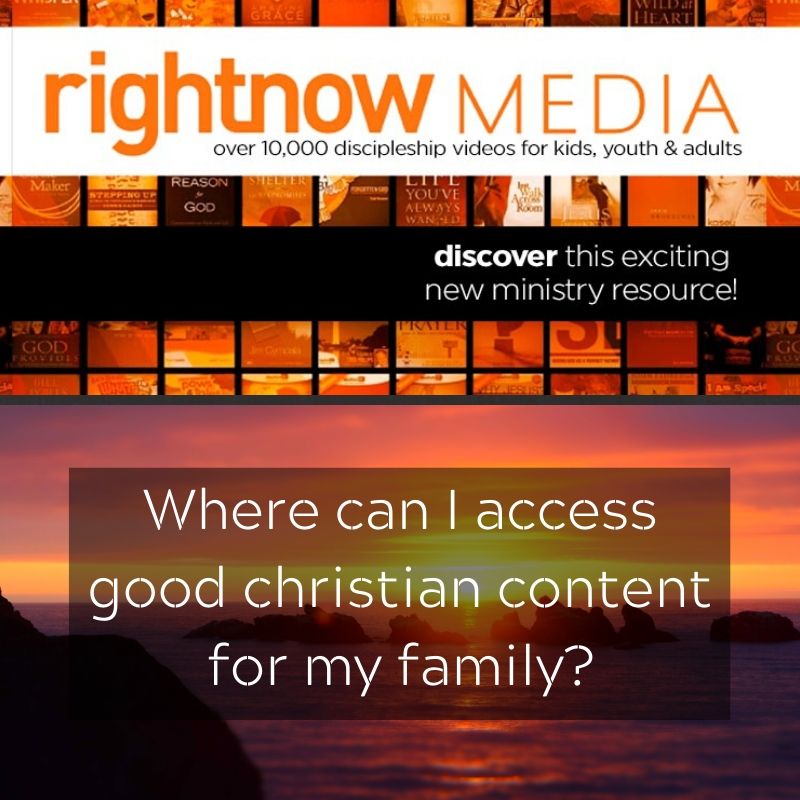 Over the years, in meetings and conversations with school parents we have been asked the question about good Christian media content for their families. "Where can I find good Christian content for my kids?" "Can you recommend some good parenting material for us to read or watch?" "Where do you guys get your content from for Bible, assembly, etc?"
A few years back we were introduced to a great resource from an organization called RightNow Media. It was marketed as the Christian Netflix for Bible Studies, but it is so much more than that. Yes, there are thousands of Bible studies that cover multiple themes from popular speakers, studies focused on Women, men, parents, and areas such as faith at work, youth ministry and many more. They also have an amazing Kids section with seasons worth of episodes including Bibleman, Veggie Tales, and SuperBook to mention just a few.
We wanted to make sure that as parents, alumni, and acquaintances of PCS that you were aware that you too can have access to this great resource absolutely free. Visit the RightNow Media page on our website and follow the instructions to sign up for your own account. You can even download the RightNow Media App for any of your devices to also access content when on the road.
To get you started on some material, be sure to check out the RightNow Kids section for great kids content that you can rest assured is safe but more importantly focuses on God's truth. As a parent, there is a great study series by Paul Tripp called Parenting, and if you are entering into that phase of your children being impacted by social media, there is a great series by Kirk Cameron called Engage.
Over the coming months we will make a point of highlighting various material through a review blog that you can then get some insight on various studies or content.
We hope you take advantage of this great resource. It has been a great addition to our school for our own content and for many staff who have used material in classes for discussion but also for personal growth. Our prayer is that it will have a similar impact for you and your family.
Recent Posts
Archives