Each year PCS develops a theme that will enhance the goal of having students see the world as Christ would view it. Originally developed by the staff, more and more themes are being used that are student generated. The theme is emphasized over the year with in-class and large group activities as well as assemblies.
This year's theme is:
The Fruits of The Spirit
As we prepare for the upcoming school year do you think about what you hope to accomplish? What goals do you have or milestones do you wish to achieve? In this year of the Olympics (Summer 2021, and Winter 2022), I always marvel at the stories you hear about athletes setting goals when they were in Grade 4 about becoming an Olympian and then seeing it through. Watching as they work at their craft and push themselves towards that win!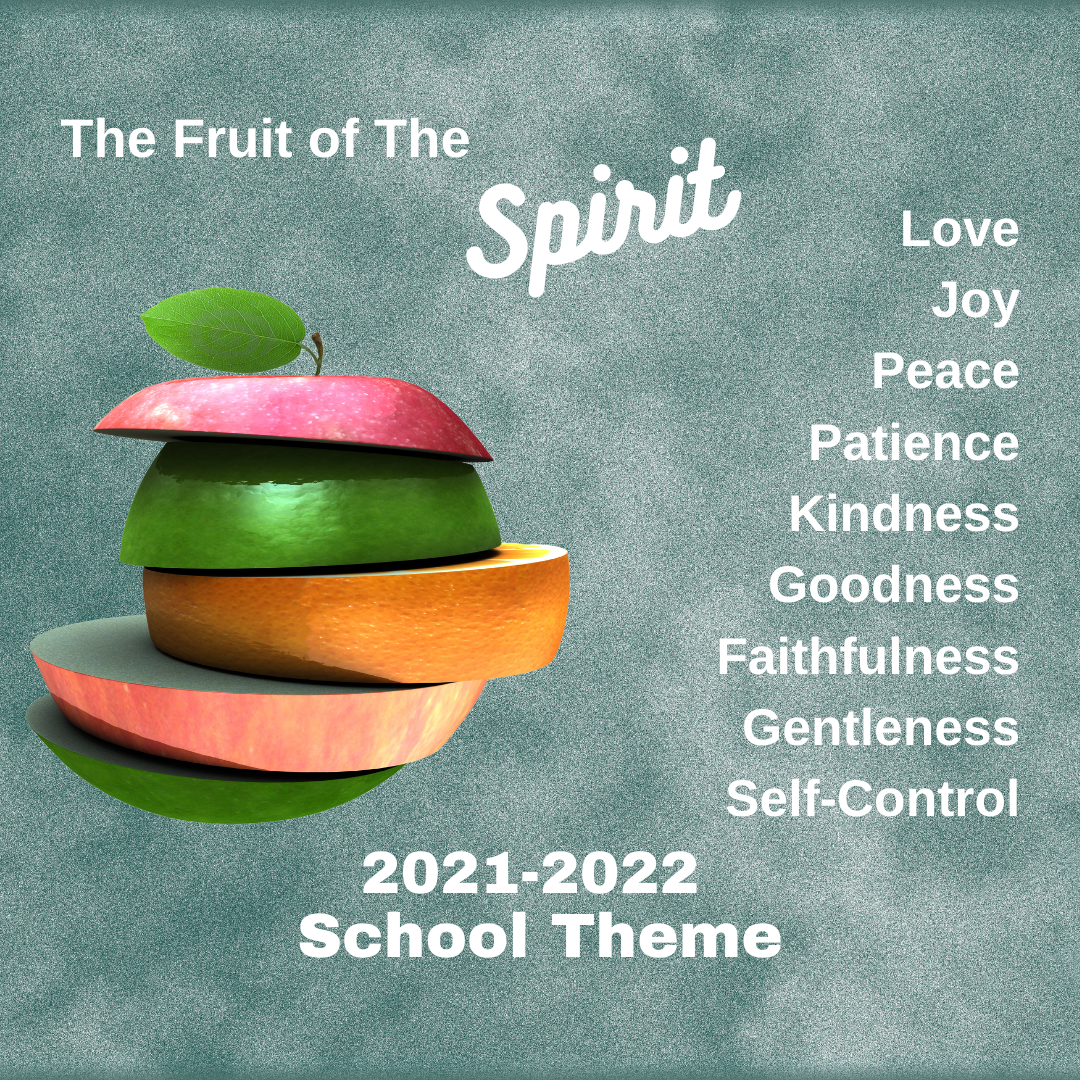 Wouldn't it be great to see everyone with the same type of approach to growing in our lives to be more like Christ? To exhibit the characteristics that Christ demonstrated while here on earth? The goal to grow in Christlikeness should be something that we all strive to accomplish. In his book, "Cultivating the Fruit of the Spirit", author Christopher Wright relays a story and a prayer that theologian John Stott prayed every day when he first woke up in the morning;
"Heavenly Father, I pray that this day I may live in your presence and please you more and more. Lord Jesus, I pray that this day I may take up my cross and follow you. Holy Spirit, I pray that this day you will fill me with yourself and cause your fruit to ripen in my life: love, joy, peace, patience, kindness, goodness, faithfulness, gentleness and self-control." - John Stott
What a great goal for each and every day. Asking the Holy Spirit to cause His fruit to ripen in my life should be our goal! From there we see the acheivement of being more like Christ in our words, actions and thoughts. As a school we look forward to diving into the Word and unpacking how we can grow and incorporate the Fruit of the Spirit into our lives so that others may see Christ in all of us.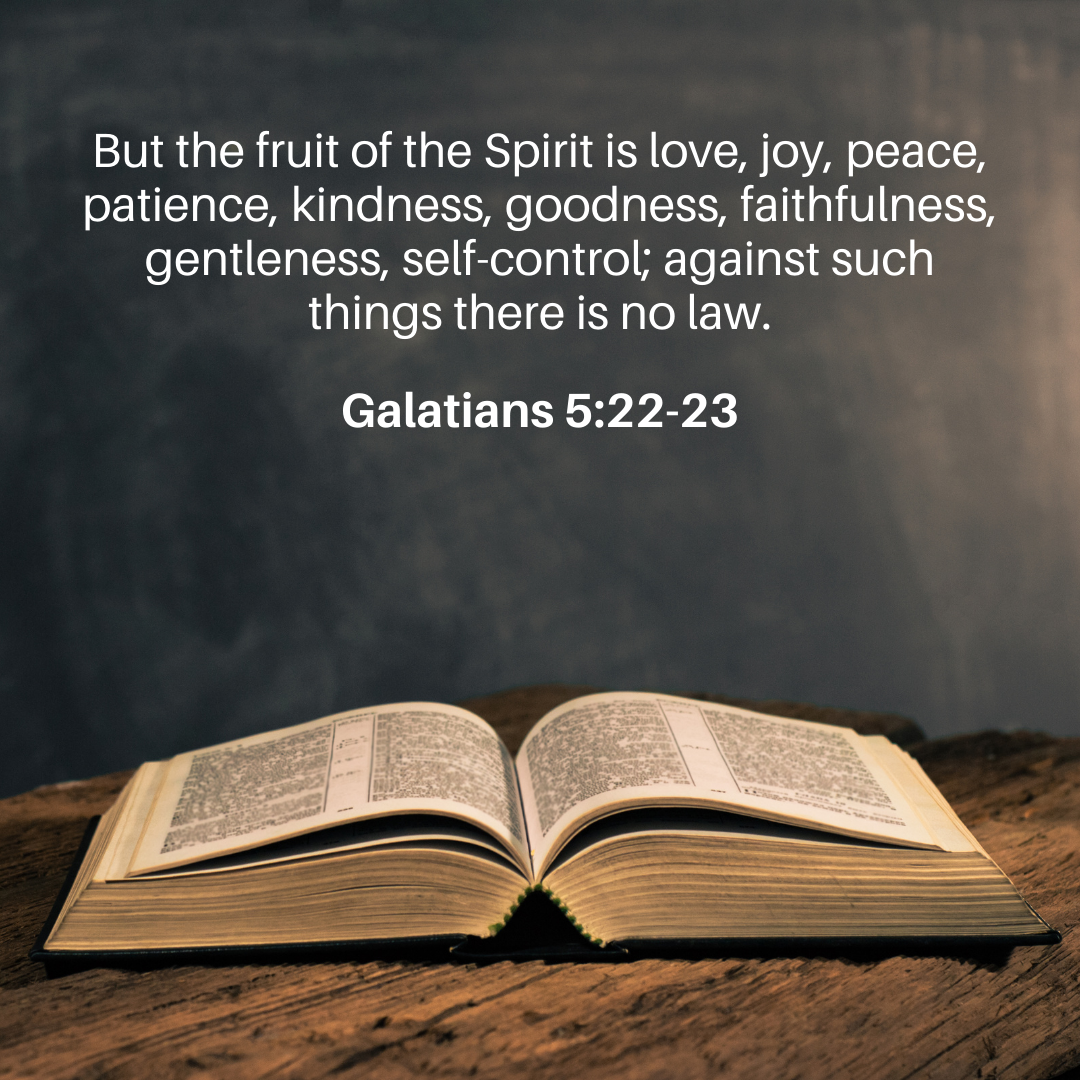 Each month we will look at a specific aspect of the 9 fruit mentioned in Galatians 5:22-23. We will begin the school year in September looking at what is the Fruit of the Spirit, followed by a monthly look at each of the fruit; Love, Joy, Peace, Patience, Kindness, Goodness, Faithfulness, Gentleness and Self-Control.
I look forward to what God has in store for us as a school as well as individually in the year to come. I pray that each of us; students, staff and families, decides to set the ripening of the Fruit in our lives, a goal for the upcoming academic year and beyond.