Each year PCS develops a theme that will enhance the goal of having students see the world as Christ would view it. Originally developed by the staff, more and more themes are being used that are student generated. The theme is emphasized over the year with in-class and large group activities as well as assemblies.
This year's theme is:
The Names of God
As we prepare for the upcoming school year do you think about what you hope to accomplish? What goals do you have or milestones do you wish to achieve?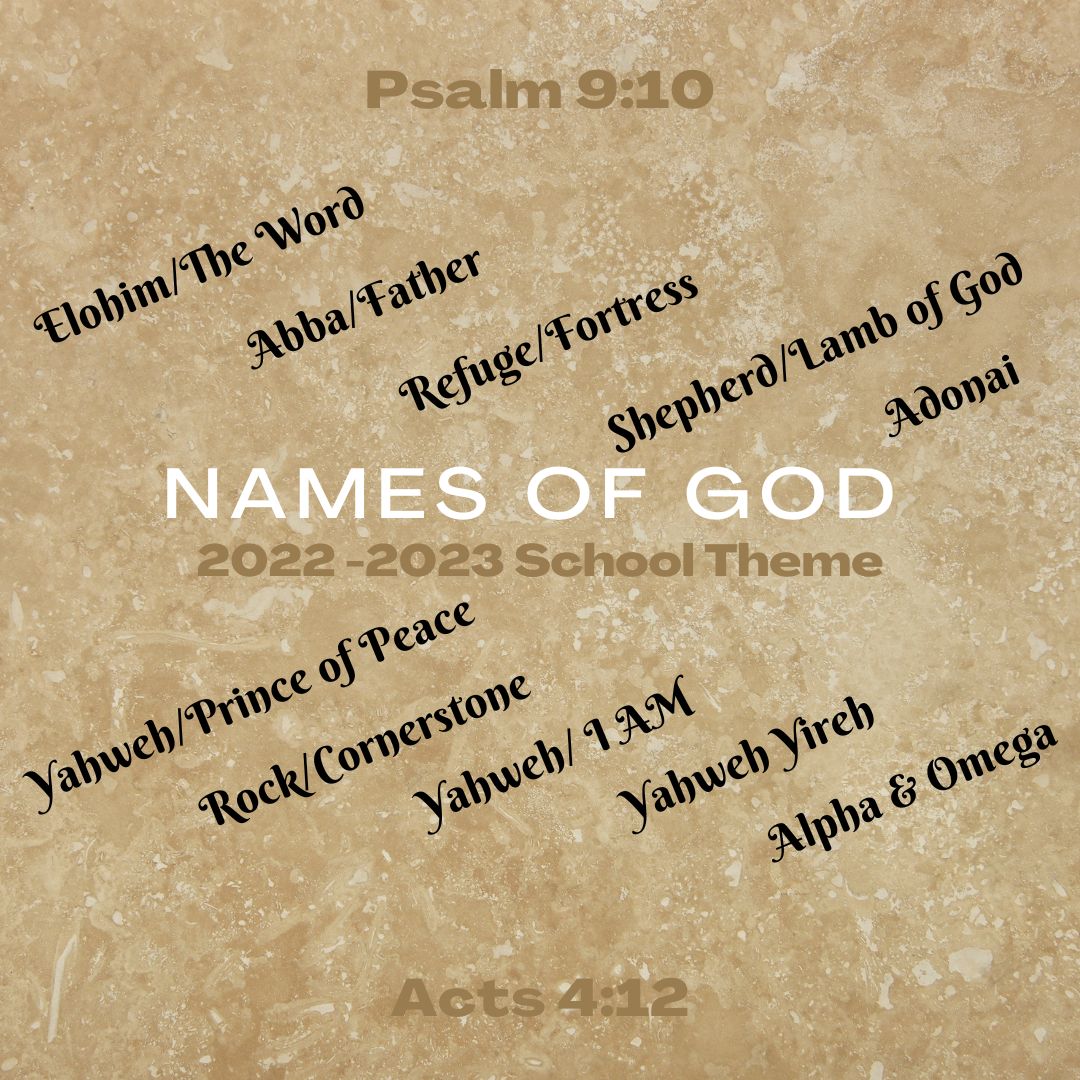 Each month we will look at a specific name of God.
I look forward to what God has in store for us as a school as well as individually in the year to come. I pray that each of us; students, staff and families, will get to know God in more personal way as discovery the richness of the Names of God.