May 19, 2022
Gentleness in Action
As we entered the month of May we moved our Fruit of the Spirit focus on to the fruit of Gentleness. The definition we are using each morning is as follows:
Gentleness is being loving, tender, calm, and humble in the things you say and do instead of being harsh or mean. It is a mildness or meekness (quiet, gentle) of spirit. When I am gentle with someone I speak the truth in love.
Having discussed how we can be more gentle with each other in all aspects of our daily lives, I find myself watching and looking for the various interactions between people here at the school. My favorite spot to watch is with our youngest students.
I am blessed to be able to do drop-off each Monday and Wednesday morning out front and see their interactions with each other. Recently, I watched as one classmate arrived and was a little sad having to leave mom and dad to come to school and his classmates gathered around him and gently inquired about what was wrong and gave him hugs to try and help him feel better. Then another friend came along and asked what he wanted to do later at recess, and they walked away together chatting away and moving on with their day because they felt safe in each other's presence and that they cared for each other. Melted my heart.
I've heard stories where students have sat beside a friend who is having a rough time and helped them try to stop their crying, rub their back and also pray with them.
I have also been asked by a student if I would pray with them before they start their day because they are feeling a little out of sorts and anxious about their day.
This is why we exist as a school. To create a place where gentleness of spirit is a proper description of our students and life here at the school. I do have to admit though that I wish everyone had that innocence of our JK and SK students. They never hesitate to show gentleness and kindness to one another. The empathy they show to each other is inspiring.
I have to challenge myself to tap back into that child-like faith and wonder. The ability to see when someone is hurting and a gentle word of support or encouragement will make the biggest difference. To not be so caught up in my own stuff that I am too busy to show grace, mercy and care to my brother or sister in Christ. Why did this innocent, gentle spirit change as we grew older? What do I need to change to get back to it?
Lord help us all to be like the little children, whose pureness of heart and spirit, derived from you, is what people see in action in me and the rest of us.
Recent Posts
May 21, 2021
Balancing The Teeter-Totter
By Dr. P. Ogborne
I would liken the season we find ourselves in now, to be like a playground teeter- totter.
On the one end, it is a real and developing concern regarding the mental health of children who are stuck on the screen for most of their day. On the other end, is the need to be actively engaged in all areas of academics to stay the course in our learning.
When we re-entered into the whole Learning @ Home phase, PCS went live on Zoom for the morning and the afternoon was "replay as you may" for other courses and missed classes. This approach has provided a good balance in an attempt to minimize screen time and maintain educational goals. However, we see it in the students and hear it in the parents' concerns about even this schedule being a real impact on their child's well-being.
The need to balance this teeter-totter is a medical and academic tension.
With the Government's recent lack of clarity regarding future plans for potential return dates we are looking at how we can tweak our online learning to address the mental health issues for the final couple of weeks of the school year. If your child is struggling with their mindset, the workload or other factors leading them to languish or have a lack of motivation, please communicate with your child's teacher, so we can begin to understand the scope of how many are truly struggling.
There are many life lessons here: integrity, perseverance, long-suffering, and excellence. All of these are valuable takeaways for the students that will last even longer than the memory of their school work. Please take some time with your children to encourage them about finishing this year, not just for the marks, but ultimately that their attitude would bring glory to God
"So, whether you eat or drink, or whatever you do, do all to the glory of God."
1 Corinthians 10:31 ESV
Be Encouraged,
Dr. Ogborne
April 01, 2021
The Jellybean Gospel
By Dr. P. Ogborne
It was my joy today to share the gospel of Jesus Christ with the Grade 2-8 classes. Romans 1:16 reminds us that the gospel - the good news of Jesus Christ - is the power of God. The most important information that I could ever share with the students is this truth. Using scripture and colours of jellybeans, I went over the gospel poster that is in each room. In this confused and fearful time, I trust God used my heart and His words from Scripture to remind the students that our hope is in the Lord.
I also spent time with the JK - Grade 1 classes reading the Countdown to Easter. Somewhat like the twelve days to Christmas idea. However, this book is about the Easter story done as a countdown in numbers to tell the gospel story. The narrative is all Scripture.
At the end of the day, each teacher played the Superbook video on the Easter story, with each video of this series ending in the Salvation song.
In this Easter season, I wish this good news to be a part of every home. I have given each student a pamphlet called The Gospel, God's plan for me. I gave all PCS families a copy of this a few Christmases ago, but here is another copy that can be used during Easter.
Be blessed and be renewed in the God who saves!
Dr. Ogborne
March 26, 2021
PCS Board Update-Principal Search
By Mr. Kelvin Kaufeldt
Dear PCS Family,
As you are aware Dr. Ogborne approached the board almost two years ago letting us know of the need to start a plan of transition, as he felt his time at PCS was coming to a close. For all of us it was difficult to imagine PCS without Dr. Ogborne as the Principal, but we knew this day was eventually going to come. So, along with Dr. Ogborne's leadership, we partnered with an organization called Edvance Christian Schools Association. Edvance is an organization that comes alongside and equips leaders to foster excellence within Christian Elementary and Secondary schools.
With Edvance's assistance and input from the teachers and staff of PCS, a Principal Profile was developed and a job posting was listed. There were seven individuals who applied for the position. Of those seven four were invited back to be interviewed by a committee from the board. Of those four, two candidates were then invited back to individually meet with the whole board.
After a thorough process and much prayer, we are pleased to announce that Mr. Dave Park was selected and has been offered a 2-year contract position as Interim Principal. We are grateful to have the consistency that comes from an internal candidate to lead PCS in this next exciting chapter of its history.
Please pray for Dr. Ogborne, Mr. Park, the leadership team, teachers and staff during this season of transition. We are thankful to Dr. Ogborne for his vision and establishment of the mission of PCS, and look forward to continuing to see the school flourish as a biblically based, religious organization that supports families who choose to give their children a Christian education based on the Christian worldview and moral convictions expressed in the school's Statement of Faith and Statement of Core Family Values.
Finally, I would like to thank each of the board members for their incredible time and commitment to this significant process.
Sincerely, on behalf of the board,
Kelvin Kauffeldt
Chairman
Board members:
Nicole Aikman-Smith
Shan Buchana-Chacko
Sean Bowen
Ian Hales
Hany Philips
Matt Sylvester
March 12, 2021
Rethink - Don't Cancel
By Dr. Paul Ogborne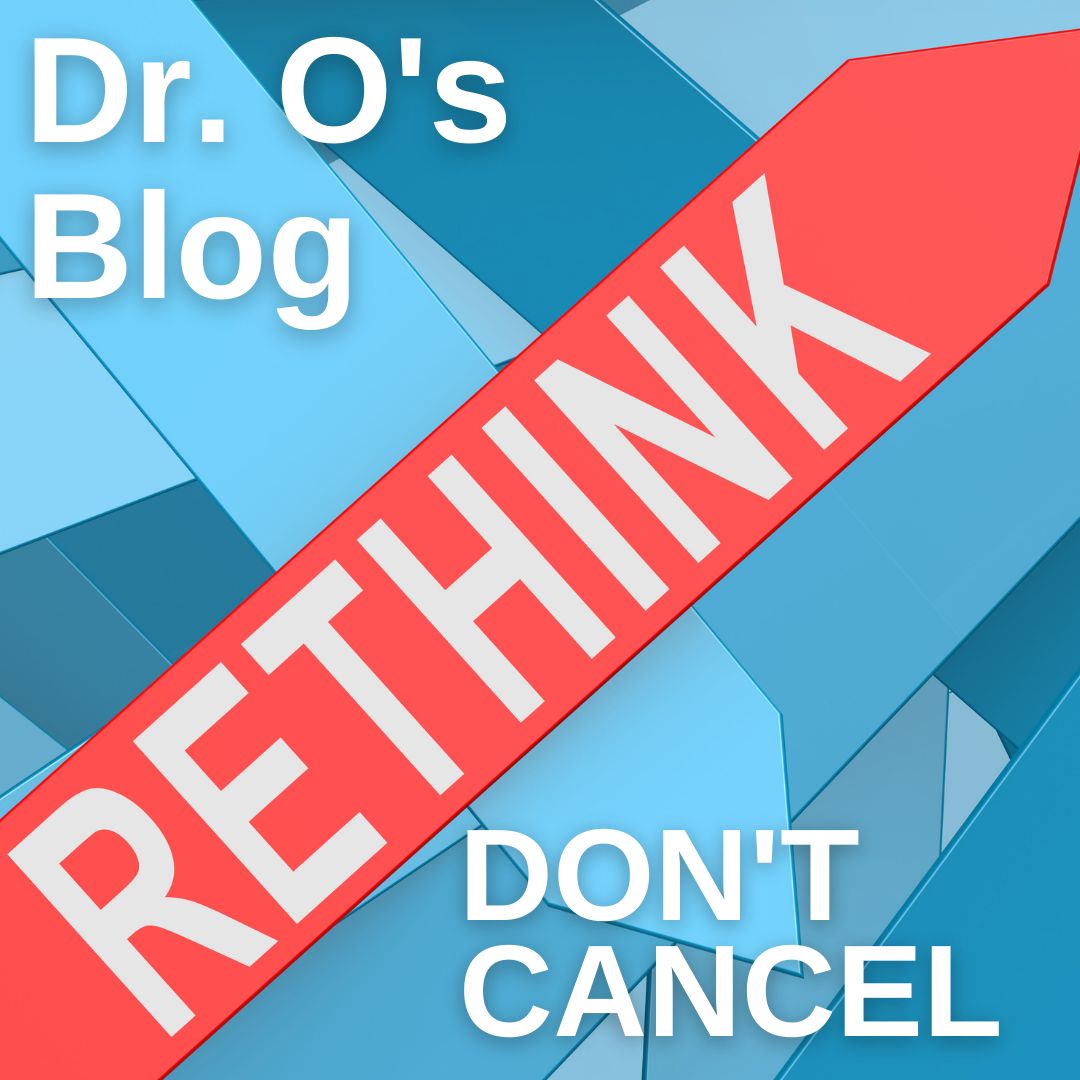 As we close in on a year of COVID concerns, it is a worthwhile activity to reflect and plan on what was and what is and what can be.
It has been a long journey of masks and separation and lock downs. Is the turning point just ahead as the vaccine is being rolled out to the public? Maybe. But until the official report is given, we continue in this season and work at living smart, not fearful.
At schools all over the province, many traditional activities have been outright canceled and students are left with a shell of what they formally had in school. Sports teams are gone, field trips are non-existent, and many classroom activities are suspended.
At PCS we know some things are gone but can we reinvent them, change them or come up with new activity within the health guidelines? We think so. One such activity is basketball. Combined with other Christian schools, PCS will be competing in a Free-Throw event. It involves students setting a score through the program. Top winners of each section will move on to compete at a school in Lindsay. All of this fits under the guidelines of social distancing and safety. Basketball skill reinvented not canceled.
Carnival has not been canceled but moved outdoors as soon as the weather is agreeable. Some activities will change, others will be added and sanitization protocols put in place. Reinvented not canceled.
The postponed March Break has created an extra long gap so the school has extended the February Fun Fridays into March Madness to lift the morale of all involved. Reinvented not canceled.
There are other activities being assessed and thought through so as to provide an enjoyable, safe continuation of the culture at PCS. (online chess?)
What about your family? Are you rethinking Spring Break and what to do? Even further, what about the summer months? Destinations changed? Activities changed? We would love to hear from you and possibly share some of the inventive ideas that you send us. The next blog could centre around this sharing platform. Your ideas might spark other ideas and so on and so on.
Recent Posts
Archives