Memories of Christmas
December 06, 2019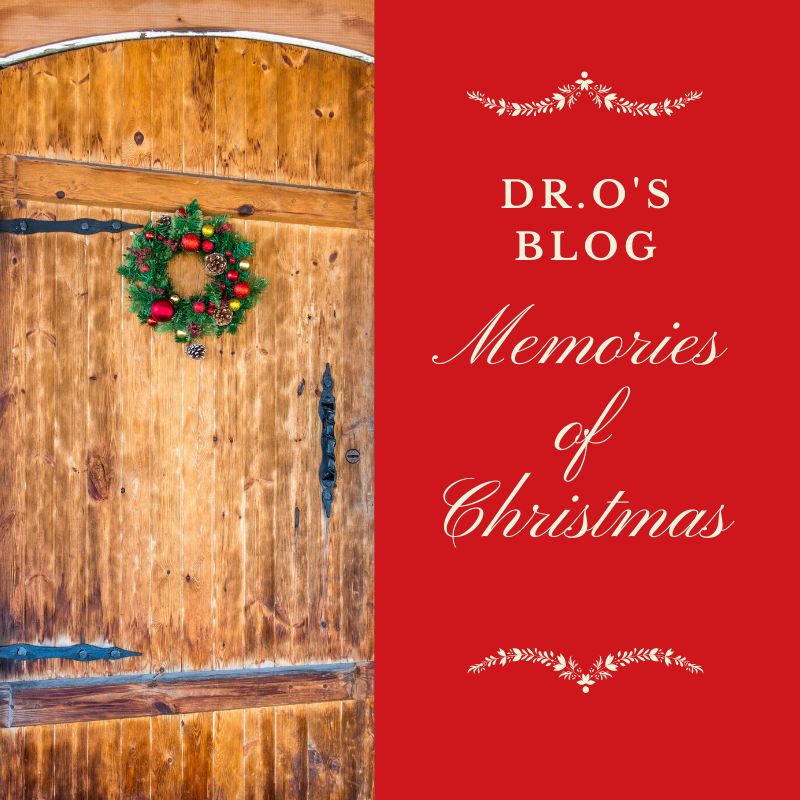 Here is a short list of some of my Christmas memories;
Singing in our church's "living Christmas tree",sneaking a peak at my gifts, waking up so early that my grandmother tried to give my sister a sleeping pill, Christmas eve Chinese food, always being together, relatives sharing Christmas dinner, feeling safe and loved, and reading the nativity narrative before gift exchanges occurred.
What do you remember? Putting up the tree? Watching Dad struggling to put up the lights? Family get togethers for snacks after Christmas Eve service?
Are you taking the time to repeat your memorable childhood experiences with your children and/or adding any new ones? Many people reminisce during this time of year and it is in those moments of thoughtful musings that we find Christmas comes alive. I'm also reminded and find peace in knowing that it's not all the extras we normally think about surrounding Christmas that make it so special, but in the reality that this moment in time reflects on the historical salvation of mankind. The good news of the Gospel has its plan incarnated in the birth of Christ. As we all take time in creating or extending our joyous memories of this season, we pray that you will also have opportunity to praise and worship the Son of God and the gift understood through His coming, His death and resurrection for all mankind.
One of our own traditions here at PCS takes place next week. We look forward to having you join us for our PCS Family Christmas worship assembly on Wednesday Dec. 11 at 6:30pm at Forest Brook Community Church. Coming together as a community to celebrate and worship is one of our greatest highlights of the year.