Failure or Failing
December 06, 2018
Dear Parents,
This has been an unusually busy season for me as I have gone back to teaching part time. Some of my extra office activities have been set aside to make this happen. One such item is my bi-weekly blog. For the "thousands" that read it and enjoy it, all I can say is "I'll be Back" (Terminator movie voice over)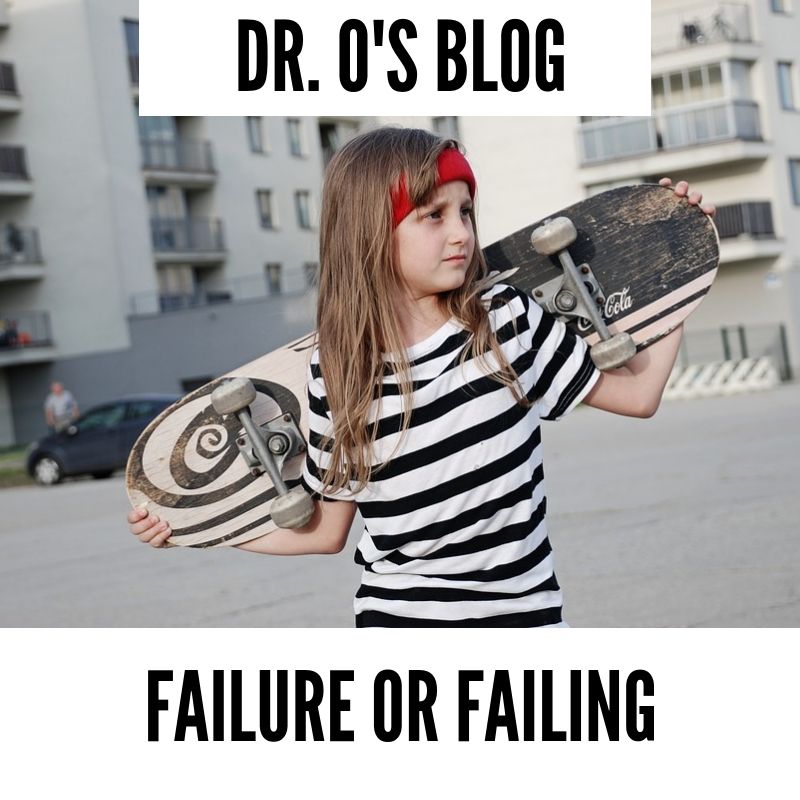 Meanwhile, I'll search the internet for timely and poignant videos and articles that accentuate what we are doing here at PCS. These posts will be for your enjoyment and education. I've already lined up a video series through Right Now Media. If your not a member, please email me and I can put you on the school's account.
To start this new series off, I've given you a link to a video called Failure or Failing . This continues the genra of parents who are overbearing and don't allow their children to fail.
Blessings to you and your family this most special time of the year. Jesus came to be a ransom for our sins! That is the greatest gift of all.
---
By A.J. Juliani
My daughter lowered her eyes, looked at me, and said, "I can't do it."
I looked back and asked her again to put one foot on the board, push off with her other foot, and then put that foot on the board when she was moving.
She was being a typical six-year-old who was trying to learn how to ride a skateboard.
"No", she said. "I'm not doing this anymore. Can you push me?"
It would have been easy for me to help her get both feet on the board and give her a push to get her started. But I had already done that, and now after guiding her through the process (and almost falling myself while demonstrating) it was time for her to keep trying if she wanted to make any progress.
I told her "no" and asked for her to try again, this time focusing on getting a good push so she could be moving when she put her foot back on the board.
She was visibly upset. She knew that I could help her out. I knew that I could help her out. But in her mind, she didn't see the bigger picture. She didn't realize that only by trying (and failing) herself, would she ever be able to ride a skateboard without my help.
I wrote about this scene about my house a few years ago on the blog, and still see it happening everyday with my own kids and our students (and adults) at school.
In this video (yep, I made another one...still scary, but I'm going to keep trying it!) I share the big difference between "Fail-URE and Fail-ING". We look at how skateboarding can be the perfect example of what growth mindset should look like in and out of the classroom.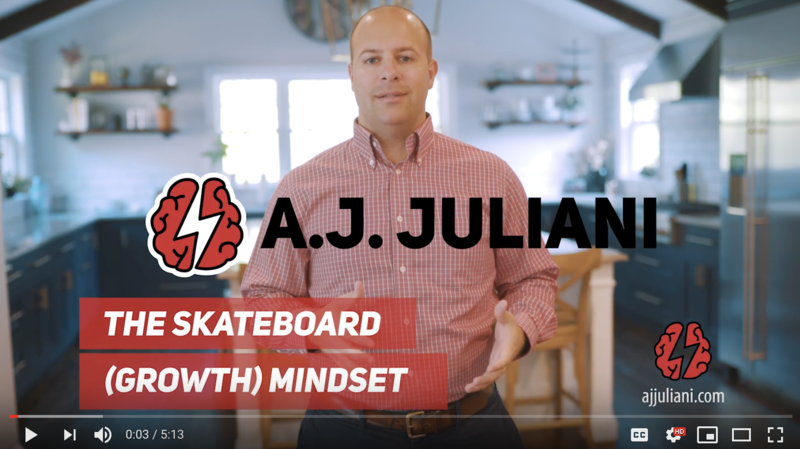 Thanks for your support on the first video, it made me want to make another one!
AJ