Back to Calendar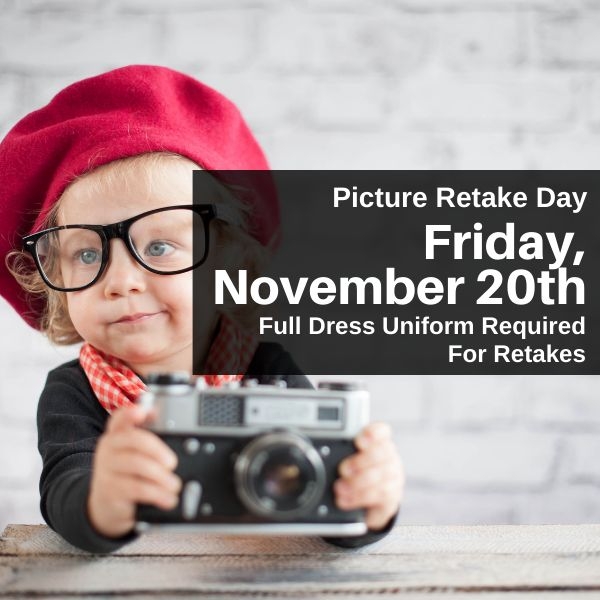 Today is Picture Retake day. We are expecting to receive the proofs by November 13th or 16th and will be sent home at that time where you will be able to see if you will require retakes or not.
Full Dress Uniform is required (white oxford shirts, black pants, skirt/skorts, black shoes). We ask that students do not wear hair accessories that have cat ears, unicorn horn, etc.
Please contact Mrs. Inks at dinks@pickeringcs.on.ca at 905-427-3120 ext. 226, if you require your child to have their picture retaken. Also, if your child was away on Picture Day, it will be taken on this date.
Sibling photos are not offered this year at PCS, however if you wish to have sibling photos done, Lifetouch's Oshawa Studio is open to schedule an appointment for you. The number to call is 905-571-1103.