Back to Calendar
Grandparents and Special Friends Day - 8:30 a.m.
Category: General
Date: October 25, 2019
Time: 08:30 AM - 02:00 PM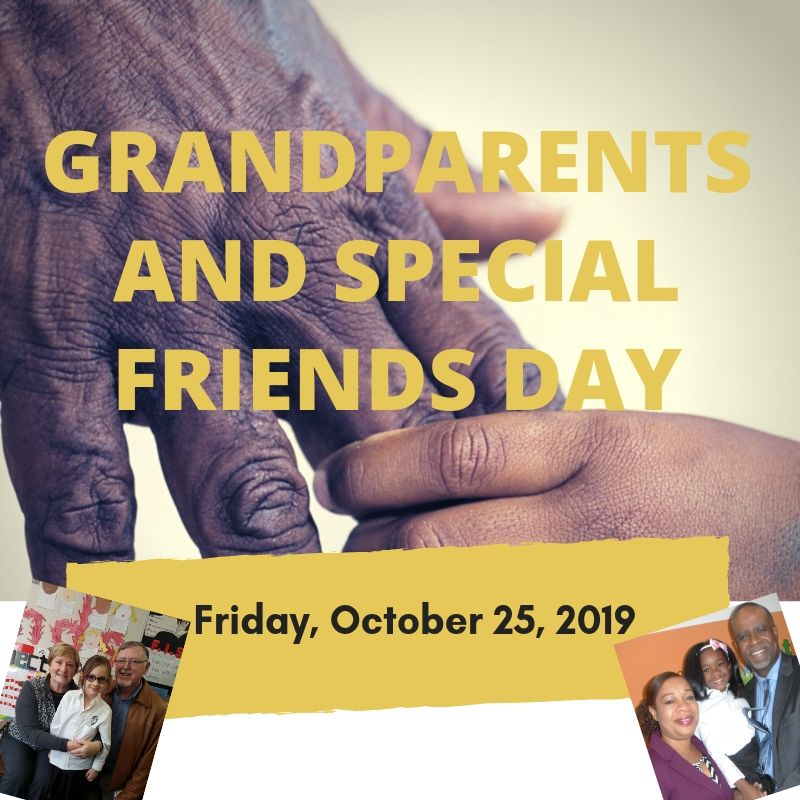 One of our most favourite days of the year is here!! We hope you can join us. Plan to arrive for 8:30 a.m. to check in and enjoy a delicious continental breakfast. To help with registration and food planning, please complete the registration form and return it to the school no later than Monday, October 21st.
The day will consist of the following:
8:30 a.m. - 9:10 a.m.
Registration and Continental Breakfast
9:10 a.m. - 10:00 a.m.
Visit Classrooms
10:00 a.m. - 11:10 a.m.
Student Presentations
2:15 p.m.
Please feel free to join us at our afternoon Assembly
PLEASE NOTE: For Grandparents/Special Friends who wish to take their student(s) out for lunch (which is an optional/not required activity), please complete and return the Permission Form prior to October 21st.