Back to Calendar
PCS Walkathon
Category: General
Date: September 28, 2019
Time: 09:00 AM
Location:
Pickering Christian School
162 Rossland Rd. East
Ajax, ON L1T 4V2, CA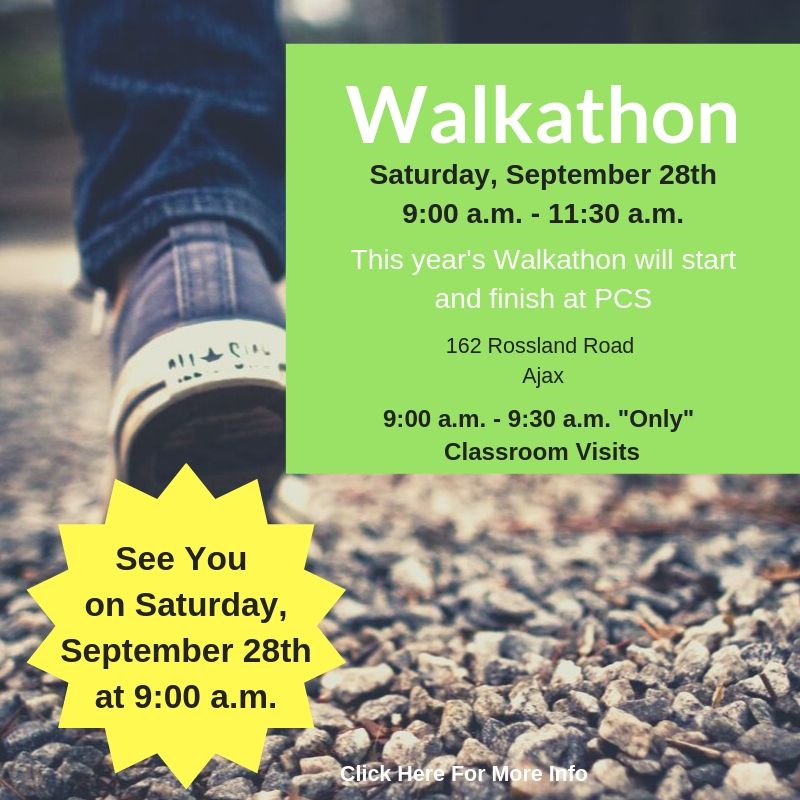 We will be meeting at Pickering Christian School at 9:00 a.m. with the primary group heading out around 9:30. a.m. We will be staggering our start times, so please plan to arrive by 9:00 a.m. There will be a short time available to visit your child's classroom before the walk. We will be wrapped up between 11:00 - 11:30 a.m.
We will have bagels, coffee and other snacks before and after the walk.
New this year: Pledges can now be made online through an easy-to-navigate website. When you donate online, your donation will be received by the school right away and the donor will receive a tax receipt, for all donations over $20, immediately.
There will be a Gently Used Uniform Sale at 10:30 a.m.
To Give Online Walkathon Donations Please Click Here