Back to Calendar
Carnival
Category: General
Date: March 6, 2020
Time: 10:30 AM - 02:00 PM
Location:
Pickering Christian School
162 Rossland Rd. East
Ajax, ON L1T 4V2, CA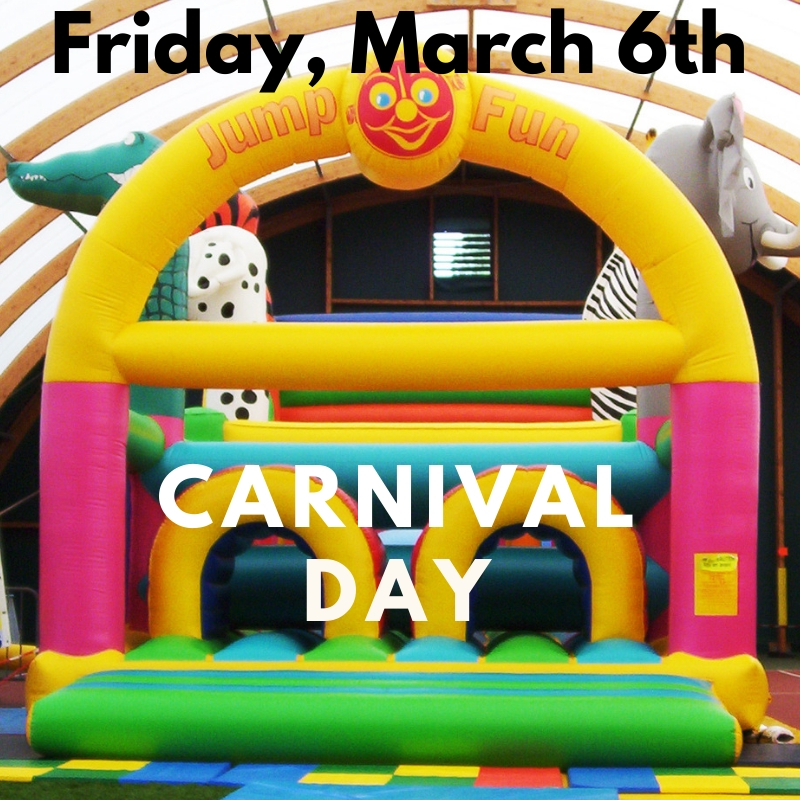 Get ready for our annual Carnival Day hosted by the Grade 8 class! This year's carnival will be held on Friday, March 6, 2020. Students are to come dressed in class colours. This is a day when the entire school participates, with Junior and Senior Kindergartens and Grade 1's in the morning, and Grades 1 to 8 in the afternoon. There will be games, challenges, a 20-foot slide, a jumping castle, bake sale, popcorn and cotton candy! All proceeds will go to their grad trip.
The cost is as follows:
J.K. and S.K.
$6.00 (which includes a cotton candy)
Grades 1 to 8
$8.00 for the all-day pass which includes all games (except the guessing game)
A bake sale, cotton candy, guessing game and a few other fun activities are available for an additional cost (ranging from $.50 to $2.00).