Back to Calendar
Christmas Activity Day
Category: General
Date: December 20, 2019
Location:
Pickering Christian School
162 Rossland Rd. East
Ajax, ON L1T 4V2, CA
Fri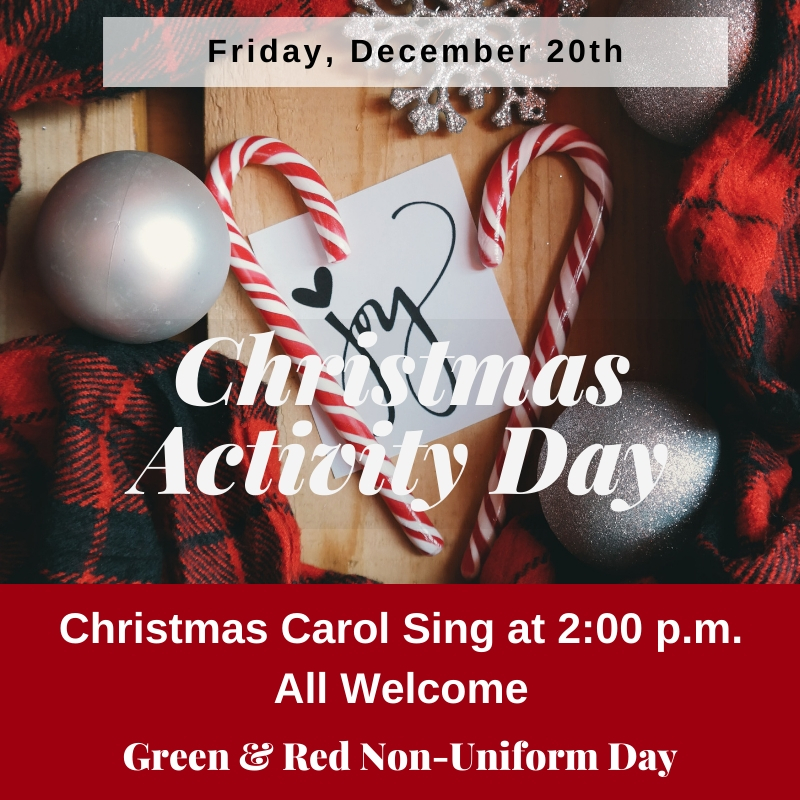 day, December 20th, is our Christmas Activity Day when the entire school participates in fun Christmas activities for the morning. We are looking for some volunteers to help out with some of the activities. Please email Mrs. Poggensee at dpoggensee@pickeringcs.on.ca if you would like to assist.
It is also Non-Uniform Day. No uniforms need to be worn to school today. Please wear red or green! Modesty still applies obviously and following of our normal clothing guidelines such as no yoga pants is in effect. Grades 4-8 if non-Uniform Day falls on your gym day. Please bring your gym clothes to change into.
There is Christmas Carol Singing at 2:00 p.m. in the gym. All are welcome!