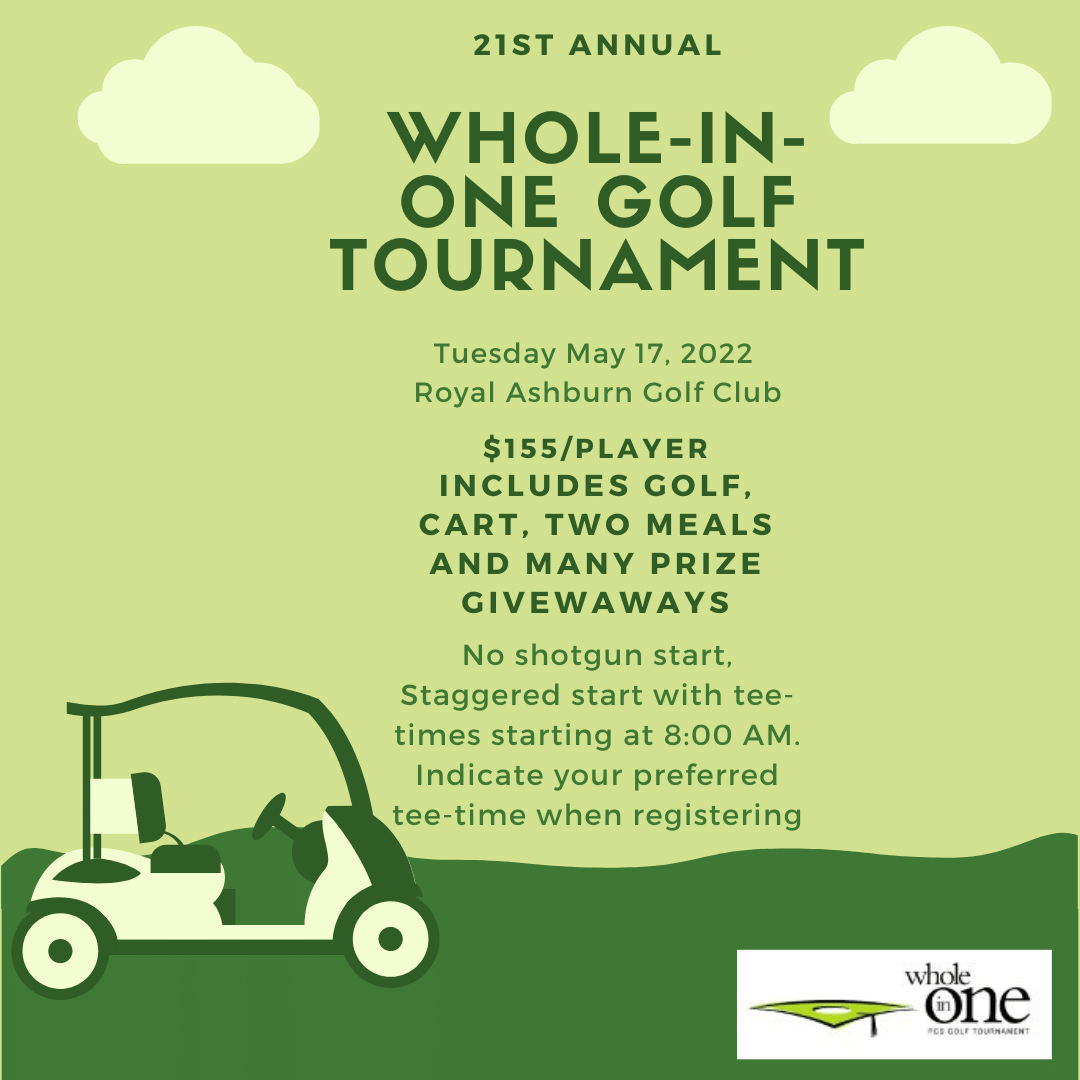 We hope you can join us this year for our 21st Annual Whole-in-One Golf Tournament in support of Pickering Christian School and Christian Education in Durham. We will be hosting the tournament once again at Royal Ashburn Golf Club just north of Whitby on Tuesday, May 17, 2022.
We will once again be following a staggered start protocol rather than a shotgun start. When registering please indicate a preferred tee time for your group. First tee will take place at 8:00 AM. Each player will receive breakfast or lunch upon your arrival and either lunch or dinner upon completion of your round. As always there will also be a number of special stops during your round for snacks and contests out on the course.
This year we are also excited to introduce our PCS Alumni Challenge, which will see teams (minimum of 3 PCS Alumni students) vying for best team score for PCS Swag packs and the inaugural winner of the PCS Alumni Challenge Cup.
Registration and details for the tournament can be found by visiting www.pickeringcs.on.ca/golf