R.O.C.K. Reaching Out into Christ's Kingdom
Each year PCS develops a theme that will enhance the goal of having students see the world as Christ would view it. Originally developed by the staff, more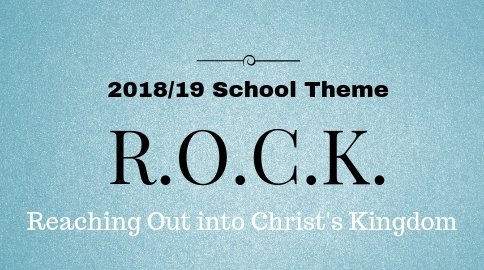 and more themes are being used that are student generated. The theme is emphasized over the year in activities and assemblies. It is kicked off by a week of activities in September. Some activities include crafts, eatable theme related arrangements and extra games in the gym.
This year's theme is:
Reaching Out into Christ's Kingdom
R.O.C.K.
Psalms 62:2