Registration for 2018 PCS Ski and Snowboarding Club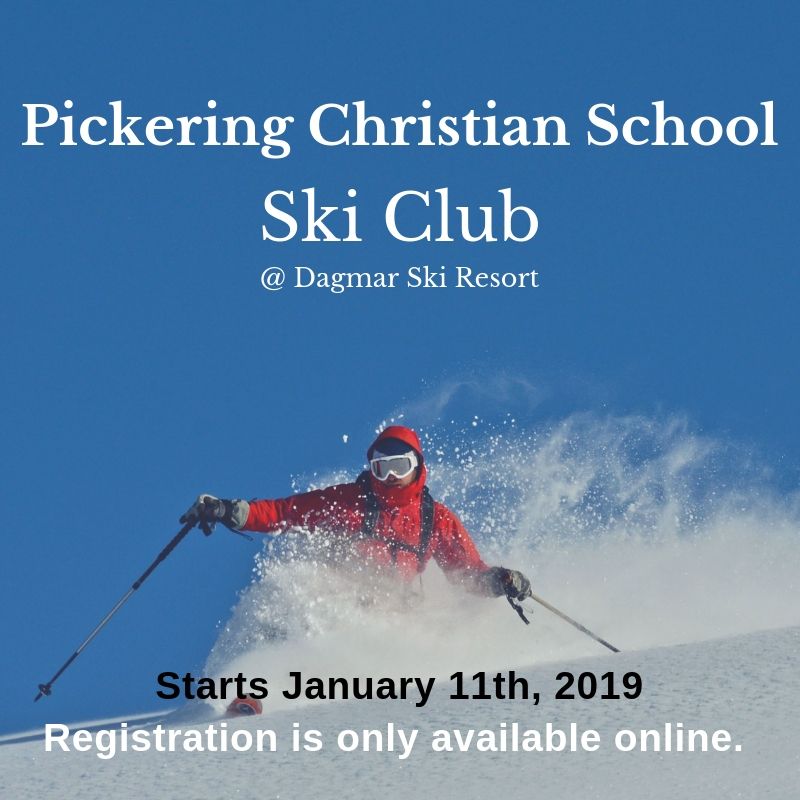 We are looking forward to another great year of Pickering Christian School's Ski and Snowboarding Club. This year we have decided to do our lessons at Dagmar Ski Resort, 1220 Lakeridge Rd., Uxbridge ON.
Click "BUY ON-LINE"
Click "SCHOOL FIELD TRIPS"
Click "PCS"
Choose using the drop-down boxes if they are skiing or snowboarding and renting or not renting.
SUBMIT
Pickering Christians School Ski and Snowboarding Club Info Sheet