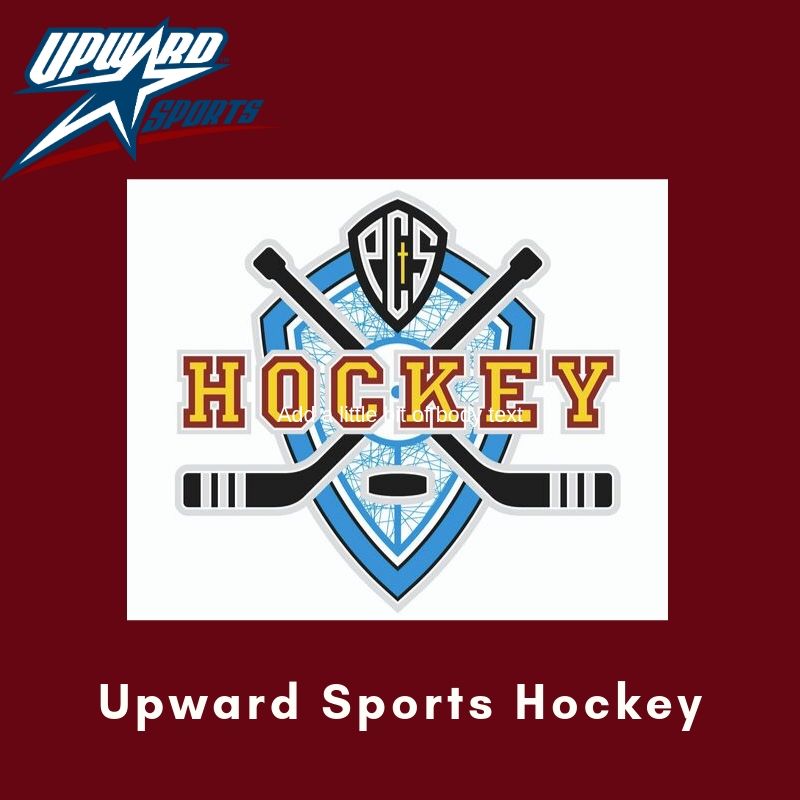 Upward Hockey provides a positive sports experience for every child and makes the most of your family's time and money.
*Learn to Play Program - Ages 5 - 12 - covers items such as game skating skills, stopping, stick handling, passing and game play ideal for those who have never played hockey, or have only a few years of experience. Players should have a basic level of skating skills. Monday nights 4 - 6pm at Don Beer Arena, Cost - $400. There is limited space for this program so registration will be accepted on a first-come, first-served basis. With only 40 spots available, you will want to register quickly.
The program started 45 years ago with the idea of an alternative to Sunday sports and providing a less competitive environment where kids ages 5 to 16 could enjoy the sport of hockey in a fun and flexible environment. Participation is valued above the usual disqualifiers. Handicaps are accommodated where possible.
A key goal is the holistic development of players using Luke 2:52 as a guideline: "And Jesus increased in wisdom and in stature and in favor with God and man."
Wisdom: players learn that life requires discernment to make good choices.
Stature: players get bodily exercise.
Favour with God: players develop spiritually from devotions.
Favour with man: players develop relationally and make friends.
Upward Hockey provides numerous benefits
*Positive Sports Experience / Great Value
*Friendly sports environment where children have fun
*Teaches fundamentals, sportsmanship and teamwork
*Unique drafting system creates balanced teams
*Unique substitution system produces equal playing time
*Trained coaches and referees that encourage your child
*Life lessons and the Gospel shared at each practice/game
*Quality game-day uniforms
*Yearly on-ice experience with the Oshawa General players
*Very affordable - 21 weeks for $400
*Great community and fellowship
*Year-end Banquet with special player gift instead of trophies
This year's proposed schedule: 2019/20
Sep 30 First Night
Oct 7
Oct 14 (Thanksgiving - No Hockey)
Oct 21
Oct 28
Nov 4
Nov 11
Nov 18
Nov 25
Dec 2
Dec 9
Dec 16
Dec 23 - Christmas Break - No Hockey
Dec 30 - Christmas Break - No Hockey
Jan 6
Jan 13
Jan 20
Jan 27
Feb 3
Feb 10
Feb 17 - Family day - No Hockey
Feb 24
Mar 2
Mar 9 - Last Week w/ banquet following in upstairs community room
Mar 16 March Break - No Hockey
Mar 23 March Break - No Hockey
Mar 30 Closing Family skate